OHIO University Undergraduate Catalog 2015-16
[Archived Catalog]
Center for International Studies
---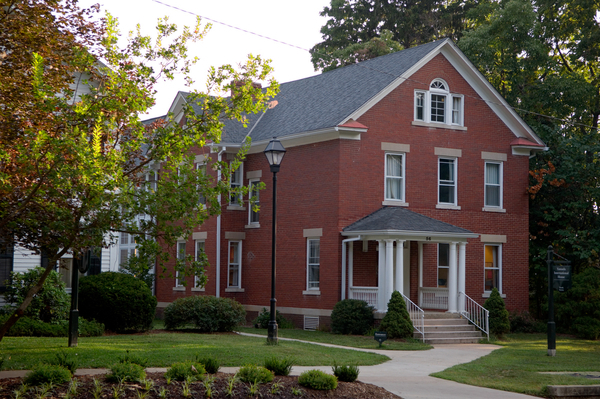 Yamada International House
Phone: 740.593.1840
Fax: 740.593.1837
international.studies@ohio.edu
http://www.ohio.edu/internationalstudies
Dr. Lorna Jean Edmonds, Vice Provost for Global Affairs and International Studies
edmonds@ohio.edu
Dr. Steve Howard, Director of the Center for International Studies
howard@ohio.edu
 
Vision Statement
The Center for International Studies aspires to be the nation's model of distinction in educating globally engaged citizens, promoting sustainable and responsible development, and contributing to peace and justice in the world.
Mission Statement
The Center for International Studies advances excellence in education, research, outreach, and comprehensive internationalization for Ohio University. As a unique entity that has both academic and administrative responsibilities, the Center:
Fosters an innovative academic community through Bachelor of Arts in Global Studies, Global Leadership Certificate, and Master of Arts programs;
Provides support to international students, faculty, and staff;
Develops and administers study abroad programs and advises students on global opportunities;
Manages global partnerships;
Builds institutional capacity overseas through the global services program; and
Leads campus-wide strategic internationalization efforts.
Global Competence
Knowledge of the interdependent world in which we live and work is essential to all citizens.  The Bachelor of Arts in Global Studies degree program offers five interdisciplinary majors and nine certificates which prepare students to develop global competence.  This involves understanding of other peoples and societies well enough to work effectively with them on a broad range of common problems.  The Global Studies Programs encourage breadth and depth of language study and call for the education and training of persons who are knowledgeable of history, world views and cultures other than their own.  Our students are well-equipped for careers with non-governmental and governmental organizations, multinational corporations, and think tanks, as well as to pursue graduate degrees in related fields.
Programs
Bachelor of ArtsOther Programs
---