OHIO University Undergraduate Catalog 2021-22
[Archived Catalog]
Center for International Studies
---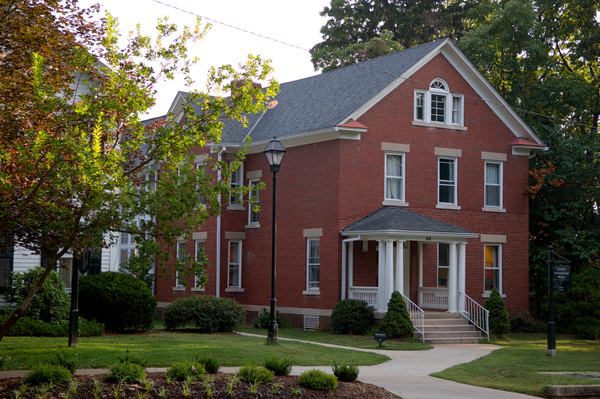 Yamada International House
Phone: 740.593.1840
Fax: 740.593.1837
international.studies@ohio.edu
www.ohio.edu/cis
Dr. Patrick Barr-Melej, Interim Executive Director of the Center for International Studies
barr-mel@ohio.edu
Vision Statement
The Center for International Studies aspires to be the nation's model of distinction in educating globally engaged citizens, promoting sustainable and responsible development, and contributing to peace and justice in the world.
Mission Statement
The Center for International Studies advances excellence in education, research, and outreach for Ohio University by fostering an innovative academic community through its Bachelor of Arts in Global Studies, Master of Arts in International Studies and Certificate programs. 
Global Competence
Knowledge of the interdependent world in which we live and work is essential to all citizens.  The Bachelor of Arts in Global Studies degree program offers five interdisciplinary majors and nine certificates which prepare students to develop global competence.  This involves understanding of other peoples and societies well enough to work effectively with them on a broad range of common problems.  The Global Studies Programs encourage breadth and depth of language study and call for the education and training of persons who are knowledgeable of history, world views and cultures other than their own. 
A CIS undergraduate degree prepares students to work in careers that require policy, analytical research, and management skills and knowledge in the public, private and government sectors nationally and internationally.  Students will gain a particular acuity for fields that expand their professional and academic horizon in local, national, international and multilateral agencies, think tanks and graduate programs focusing on global development and innovation that are tackling questions facing sustainable development and global cooperation. Key areas of critical experience gained include: 
Understanding Cultural Diversity: Students will adapt and apply an understanding of multiple worldviews, experiences and power structures to engage global audiences cooperatively to address global challenges.
Concepts and Theories:  Students will develop their knowledge of core global and international studies concepts and theories within multiple disciplinary subfields to develop and advocate for informed action to address complex problems.
Research and communication: Students will be equipped with a foundation of knowledge in discipline and interdisciplinary led research and effective oral and written communication to both tackle global problems and opportunities and articulate the critical issues and their insights professionally with clarity of purpose and thought.
Personal and social responsibility: Students will be able to take informed, responsible and ethical action to address challenges in global systems and evaluate local and broader consequences of individual and collective action.
Programs
Bachelor of ArtsOther Programs
---