OHIO University Osteopathic Medicine Catalog for 2009 - 2011
[Archived Catalog]
OHIO University Osteopathic Medicine Catalog for 2009 - 2011
---
Ohio University College of Osteopathic Medicine
Catalog for 2009 – 2011
 
Mission of the Ohio University College of Osteopathic Medicine
Innovative learning, focused research, and compassionate care for Ohio and beyond.
Osteopathic Principles
Each person is a unit of body, mind and spirit.
The body has an intrinsic capability of self-regulation, self-healing and health maintenance.
Structure and function are reciprocally interrelated.
Rational treatment of patients is based upon an understanding of these basic principles of body unity, self-regulation, and the interrelationship of structure and function.
Admissions: 800.345.1560  | Student Affairs: 800.444.2156
www.oucom.ohiou.edu
This catalog, first published online in July 2009, will serve as the catalog of entry in effect for all matriculating OU-COM students until such time as a new catalog is published.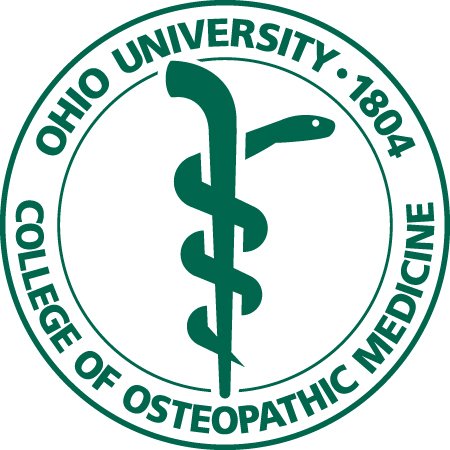 Please note that Web site addresses are provided throughout the catalog. The content of these sites is updated frequently. In all cases, a paper copy of the information published at any of these sites can be obtained by contacting the OU-COM Office of Student Affairs at the number listed below or by e-mailing jacobs@oucom.ohiou.edu. For a detailed listing of all student information Web addresses, log on to www.oucom.ohiou.edu/saffairs/general_student_info.htm. Web site addresses are subject to change.
---