OHIO University Undergraduate Catalog 2016-17
[Archived Catalog]
eCampus
---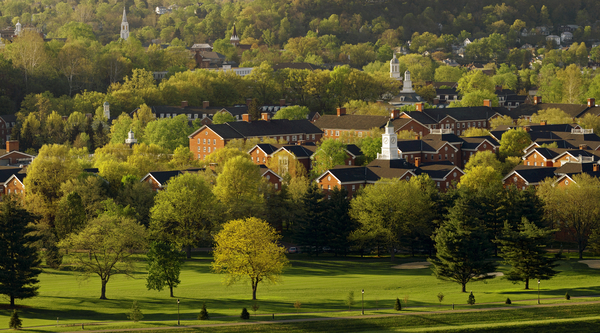 Click on a link to be taken to the entry below.
---
A full-time life demands education that fits your schedule. OHIO knows learning doesn't occur only in campus buildings–it can happen wherever students are! eLearning options help to make that possibility a reality. eCampus links students to an Ohio University education that works for them–it extends Ohio University quality education beyond the bricks.
OHIO offers multiple learning options for traditional and nontraditional students, including those who may not be able to come to an Ohio University campus. Formats include online, print-based, and independent learning options that help students to integrate life, work, and learning into busy schedules.
eLearning opportunities are available through eCampus, which is administered by eLearning OHIO.
For further information about eCampus and eLearning OHIO, contact:
eLearning OHIO
Ohio University
Haning Hall 102
Athens, OH  45701-2979
740.593.2910
ecampus@ohio.edu
www.ohio.edu/ecampus
---
Learning formats available
Online Learning
Online classes deliver dynamic, hands-on instruction to anywhere that a student has an internet connection. Many of the courses offered face-to-face on an OHIO campus also are offered in a web-based format that includes a variety of learning and communication options. Students may elect to take one course or earn an entire degree online (see fully online degree programs below).
Print-Based Courses
Print-based courses are structured, independent learning options that are developed and graded by University faculty members, and presented in a printed course guide. Content is divided into lessons, and assignments are submitted at the end of each lesson. Students and faculty participate in a dialog that may be conducted by postal mail, fax, or email. Supervised examinations are generally required and may be arranged at locations near the student's location.
Independent Learning Options
www.ohio.edu/ecampus/print/formats.htm
Independent learning may be an option available on request; each request is evaluated on a case-by-case basis to determine if the option is appropriate to meet the student's goals. Examples of independent learning options include:
Portfolio-based assessment which helps qualified adults document and receive credit for learning that has occurred through employment or volunteer activities;
Course credit by examination in which students enroll in a course and receive a brief syllabus that describes the nature of the course, the textbooks, and other materials to study, and the type of examination–students prepare for the examination without assistance from a faculty member;
Independent study projects which are contingent on the approval of the department/school in which the course is offered and the availability of a qualified faculty member willing to direct the project. Independent study students and faculty members agree on the conditions that must be fulfilled for credit to be awarded. The work may include a variety of readings, papers, projects, and examinations. This option is most successfully used by experienced students.
For more information about Independent Learning Options visit: www.ohio.edu/ecampus/print/formats.htm.
Degree Programs
Discover your promise at Ohio University without having to leave home! Even if you cannot attend classes at any of the six Ohio University campuses, you can become an Ohio University student and experience the environment, the people, the opportunities, and the quality education that are Ohio University!
Undergraduate Degrees
www.ohio.edu/ecampus/programs/index.htm
Fully Online
The online degree completion option maximizes the transfer of credits earned during the course of an associate degree and provides options for students to complete some courses through their community college while earning an Ohio University bachelor's degree online, or finish all courses online from OHIO. Often referred to as community college partners because community colleges across Ohio collaborate with Ohio University in streamlining transfer into the program, this option is not only for those students attending partner colleges. Any student with an associate degree, who meets program application requirements, may apply to the online completion degree. The following degree programs are currently offered:
A minor in Communication Studies is offered as an addition to any of the degrees listed
Flexible Delivery
The following degree programs are offered in a flexible format that may include a combination of online courses, correspondence courses, or independent learning courses (see above). Previous college coursework credit is often used to fulfill partial requirements. The following degree programs are currently offered:
Graduate Degrees
www.ohio.edu/ecampus/programs/online_graduate.htm
Graduate degree programs available in fully online format allow students to continue their education without interrupting their lives to come to Athens. Ohio University standards assure that students receive the same high quality education as if they were on campus.
Correctional Education
www.ohio.edu/ecampus/print/correctional/index.htm
This option serves incarcerated adults who wish to earn a degree or college credit. Students receive guidance in evaluating previous college work and planning a degree. Most credit is earned through print-based courses or the independent learning option. Course fees cover the cost of texts, course guides, and materials, making college-level study more accessible to incarcerated learners. Students also can transfer credit to other institutions. The following degree programs are currently offered:
---